Scott A. Slomiak, Bay Area Attorney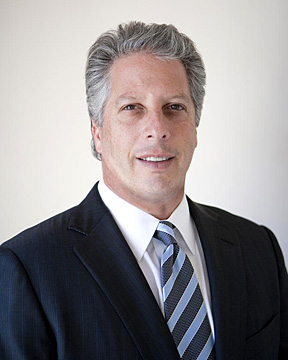 Attorney Scott Slomiak went into law to fight for the rights of his clients. With more than 20 years of litigation experience, he understands that people come to his firm not only for the mechanics of justice, but for representation that will fight for them.
He says, "In a long career, it's easy for a lawyer to start thinking of people as "just clients." But I know that we make a difference in our clients' lives, and bringing compassion and empathy to my work is the only way I can do the job."
Professional background
Scott was a partner in the law firm of Mangiantini & Slomiak, LLP from 1997 until he established his solo practice in Marin County. His current firm specializes in family law and civil litigation services. From his Marin County office, he serves clients in the nine Bay Area counties, as well as handling cases throughout California.
At Mangiantini & Slomiak, Scott handled a wide variety of civil matters – insurance coverage litigation, employment litigation, insurance defense, bodily injury/car accident, premises liability, environmental issues and product liability cases. He also has extensive experience resolving contract and real estate disputes and fire damage/property loss claims.
Education and early experience
A psychology grad from the University of Colorado at Boulder, Scott earned his law degree from the Vermont Law School in 1990. He was a visiting student at the University of California, Hastings College of Law, which sparked his plan to move to California permanently. Scott also interned for the criminal division of the U.S. Attorney's Office and the U.S. Securities & Exchange Commission.
On the personal side
A Bay Area resident for over two decades, Scott, his wife and children relocated to Marin County in 2002. He is committed to his community and the political process, having volunteered for nationwide and local political campaigns and environmental causes.
Growing up in New York, Scott developed a passion for soccer and now coaches his children's teams. Other interests and activities include scuba diving, corralling his kids, skiing and ice hockey.
Scott welcomes your questions. Learn more about the firm's services or get in touch at Scott@SlomiakLaw.com.
Please note that visiting this website or sending us an email does not constitute or create an attorney/client relationship. If you are not an existing client, please contact us by phone and do not provide confidential information by email.